Autumn trend 2021
We can't get enough of this color.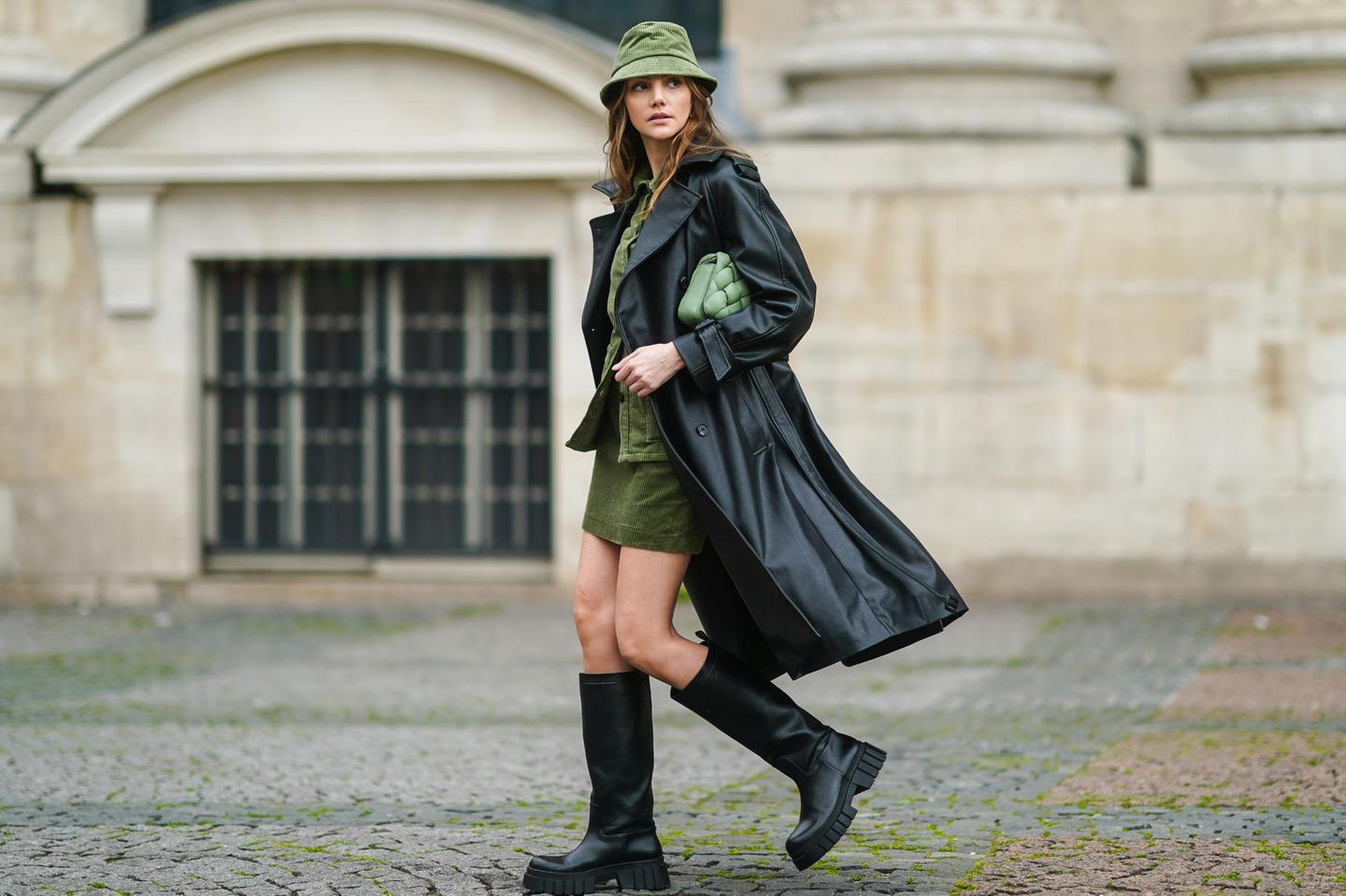 The fact that autumn has arrived in Germany can no longer be denied: the temperatures are cool, the sky is often gloomy. This is probably also the reason why more and more of us are turning to color when it comes to fashion. And one color in particular caught our attention time and time again: green.
All our clothes are green, green, green; that's definitely our motto at the end of the year when we take a look at our wardrobe. Because color, on the other hand, can be beautifully integrated into our everyday styles. Whether as an accent color or as an overall look, with the on-trend color, you're sure to turn heads come fall.
Set color accents

Victoria Swarovski proves once again that she has an eye for trends. As one of her pioneers, she integrates the bright green color into her styles.
Combine a green tailored jacket with a basic beige top and skinny leather leggings with leg slits. As a result, her green lace-up sneakers come to life. With a green Hermès bagfinally round out your look.
Olive green – not so bright, but still beautiful.

If you can't imagine poison green a la Victoria Swarovski in your own wardrobe, we have a good alternative for you. Charlotte Kuhrt already appeared in summer in a flowing olive green dress, here still barefoot in the sun. But exactly this kind of dress can be easily upcycled for fall and winter by combining tights, cool boots and a nice coat.
If you want to create an all-over look in green, you can add another shade of green to the color of the coat and create a nice contrast. For example, in Charlotte's look, a darker shade of green would work particularly well.
It's starting to look a lot like Christmas.

We don't know why, but forest green always reminds us of the Christmas season. And since we're Christmas fans anyway, we're wearing forest green top and bottom right now. Fashionista Renia Jaz shows us how to look your best in her look. She pairs trendy forest green leather wide leg pants with a casual cold shoulder knit sweater with green details. She add sneakers or heels and the statement look is complete.
Sources used: instagram.com
ran
brigid