(Il Sole 24 Ore Radiocor) – European stock markets, fueled by banks and technology, register a decisive rise, while the tension on bonds eases on Wall Street. Attention remains high on the war front in Ukraine, with investors eyeing quarterly reports from groups like Danone and Asml favoring optimism, while London and Zurich saw timid gains at the end of the session, held back by miners and Credit Suisse respectively, which expects to close the first quarter in the red. Frankfurt was the best (DAX 30), Paris was good (CAC 40) ahead of tonight's televised debate between Emmanuelle Macron and Marine Le Pen just days before the second round of the French presidential election. Piazza Affari, for its part, recovered a percentage point on the FTSE MIB, reaching 25 thousand points in the intraday led mainly by bank shares.
On Wall Street for the Nasdaq and Netflix collapses
Wall Street closes mixed. The Dow Jones rose 0.72%, the Nasdaq lost 1.22% (after a positive first part of the day, dragged down by the drop in Netflix), while the S&P 500 lost 0.05%.
Netflix shares plunge 35.12%, after the disastrous quarterly report published on Tuesday, April 19 after the closing: the company Lost subscribers for the first time since 2011. In the first quarter of 2022, Netflix expected to add around 2.5 million subscribers, while analysts expected an addition of 2.73 million; instead, the platform lost 200,000 subscribers. Forecasts for the current quarter are even bleaker: a drop of 2 million subscribers is expected, with revenue growth "slowing down considerably." Among the possible solutions, cheaper subscriptions with the inclusion of advertising and a "squeeze" to share passwords.
Netflix's rivals are also down: Walt Disney, Roku, Warner Brothers Discovery. salt instead Procter & Gamble after a strong quarterly report: earnings of $1.33 per share, or 4 cents above expectations, and the biggest increase in revenue in more than two decades, thanks to strong demand for its products, despite the increase in prices; The company then raised its guidance. Downhill Treasury Yields after the race the day before, which took them to the highest levels since 2018.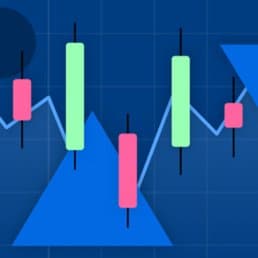 Milan (+1%) led by bankers, runs on Banco Bpm
In Piazza Affari, among the banks, Banco Bpm, the object of attention due to the movements of Credit Agricole in the shareholding structure and in the policy business, immediately recovered the effect of the coupon detachment, but Banca Pop Er and Intesa Sanpaolo also stood out . Stmicroelectronics among the protagonists thanks to the better-than-expected quarter of the Dutch group Asml, manufacturer of manufacturing equipment. Health sector and Telecom Italia stocks are in the red. Realizations in Autogrill after the jump of 12% following the rumors about the ongoing dialogue with Dufry for a possible aggregation.