Trend color 2021
3 Ways We'll Style Bordeaux This Fall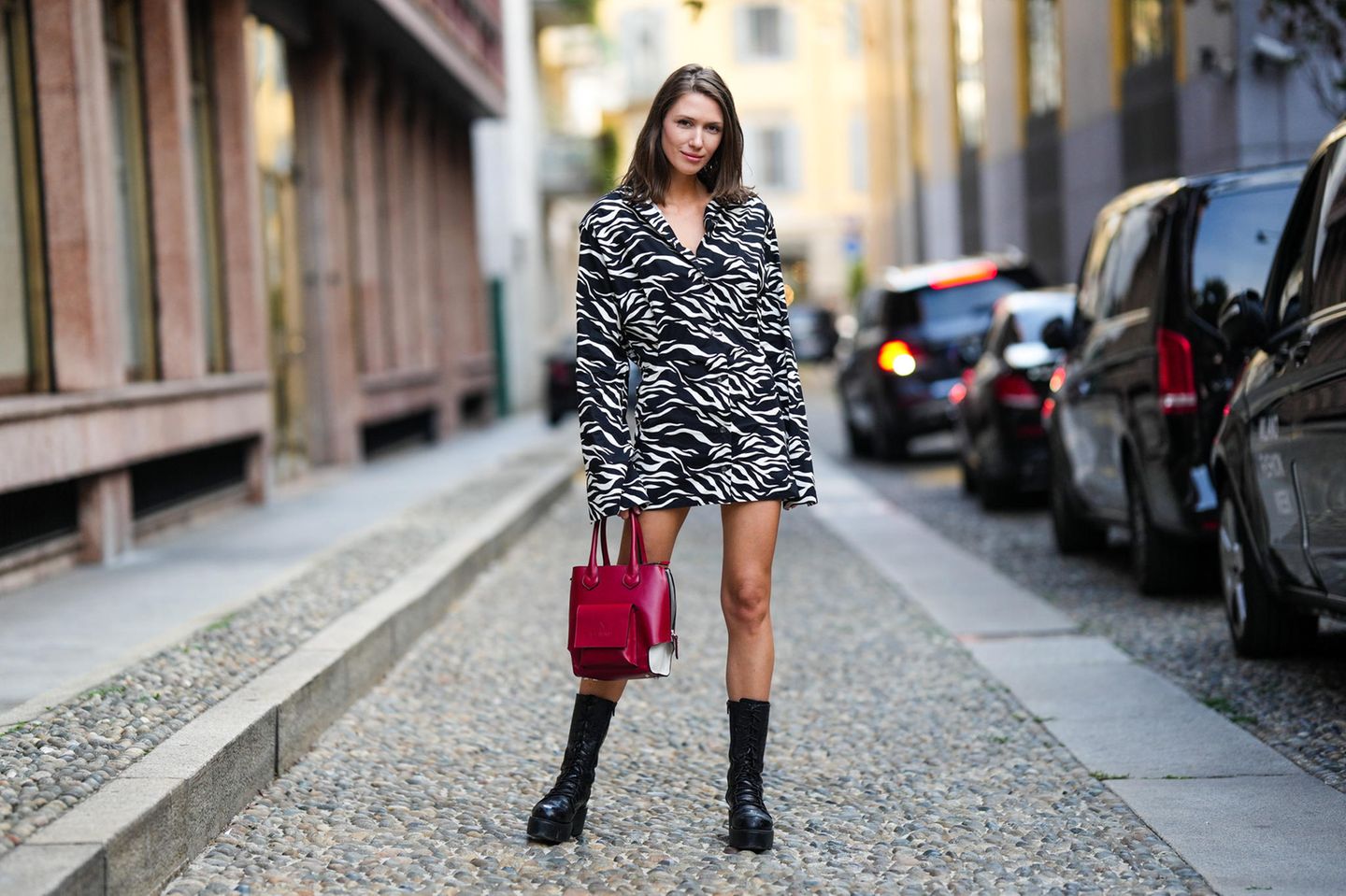 As always, burgundy red is one of the trend colors of the fall season. We tell you how we combine them this year.
monochrome

Monochrome looks have been part of the status quo in our wardrobe for several seasons. But especially in the fall, it can go back to having a little more color. Therefore, we designed burgundy red as a complete look. Duchess Meghan, who rocked a cool red ensemble on her trip to New York, shows us how to do it right. Wide and elegant cashmere cardigan with pink details. Because only they make monochrome look exciting. You can also work with color blocks here. Shades of pink and rose go perfectly with Bordeaux, as does lilac.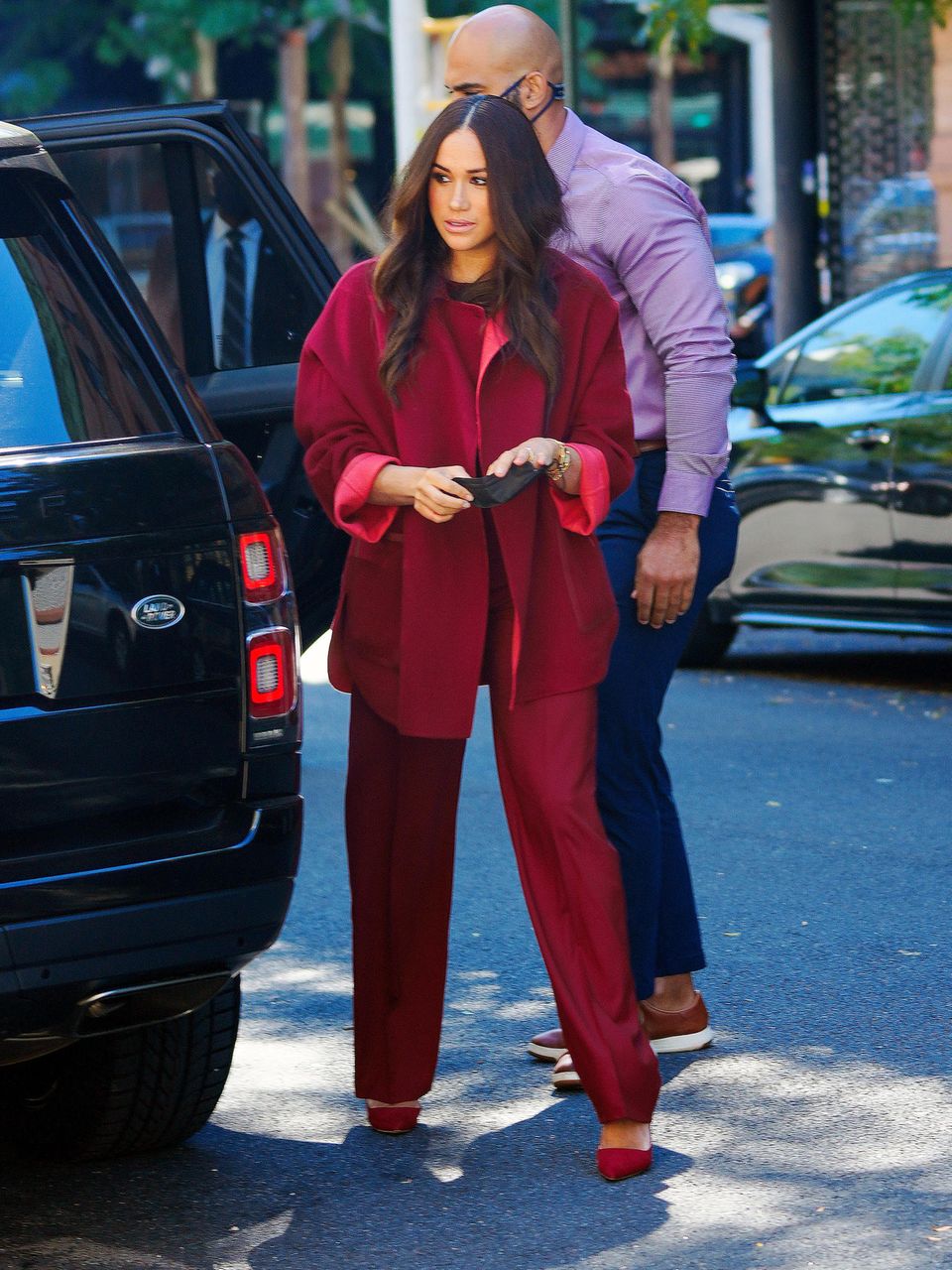 It's important that everything really fits in with the monochromatic looks. From jacket to pants, from shoes to bags. If the individual parts differ slightly in color, it does not matter at all. The main thing is that the color family is correct.
Without lacquer, but with leather.

Leather and imitation leather are the materials of autumn. But we have seen leggings or black leather jackets too often. That's why the season's fashion pieces can now get an update – and a color one. Burgundy red leather pants not only look great, but can also be combined with many outfits. With a cream colored blouse or an oversized black sweater. The closet is also open for you when choosing shoes. Depending on the cut of the pants, you can adjust your shoes accordingly.
minimalist

We know that not everyone loves colorful outfits. Black is and always will be the definitive tone for the colder seasons. You don't even have to do without it. If you choose an accessory, such as a bag, in burgundy red, you are at least as fashionable as with the monochrome look. Best of all, colorful accessories look great with black outfits, but don't steal the spotlight from the rest of your outfit.
Sources used: own research
brigid